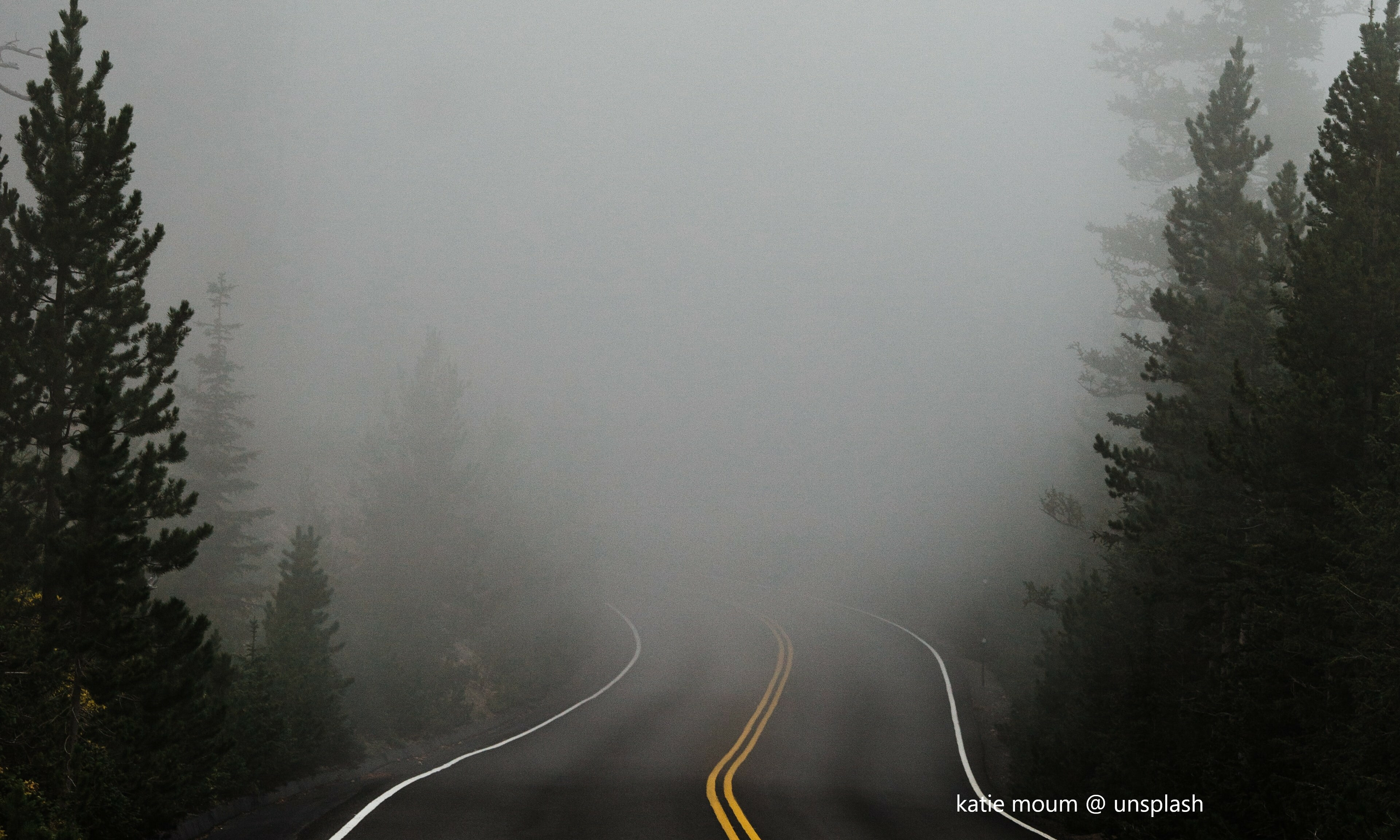 Last night, my 'smarter than me' phone alerted me to the arrival of dense fog this morning. Though the night was clear and the stars were shining brightly overhead, the next morning – predicted my smart phone – would be shrouded in fog. And sure enough, the aforementioned brilliant phone was correct. I walked out the door at daybreak to find a thick fog greatly limiting visibility. I could not see the neighbors' house just three doors down.
This reminded me that, as this new year begins, we have very limited visibility concerning 2023. We have little if any idea of what this year presents. Why, we don't even know what tomorrow may bring, much less a full year! We have some ideas of what might occur, but no certainties. Our family, we believe, will add to its number with a new grandchild. Some of our church family members have weddings on the calendar. Others anticipate graduation and others plan to celebrate an anniversary. Some have vacations and travel plans for this year. But none of these come with guarantees. The future is foggy for us.
But…here's what is sure! Our God Reigns! (Psalm 97:1). He is sovereign over 2023. He knows all things (1 John 3:20) and He orders our days (Psalm 139:16). Our sure and faithful God provides refuge and strength for all who trust in Him (Psalm 46:1). You and I need not be anxious or worry about the coming year. We can rest in our Heavenly Father Who is unchanging and never failing and Whose hand is upon us as His children (Psalm 139:10).
To be sure, when it's foggy outside you and I need to drive carefully on our way to work or school. Even so, we need to walk closely with Christ in the unknown and unseen of 2023. We choose to trust Him in all our ways for all our days so that He may receive glory in our families and our church family.
I look forward to a great new year with you in service to our Lord and Master – Jesus!
Cecil Sanders