High School Mission Trip 2024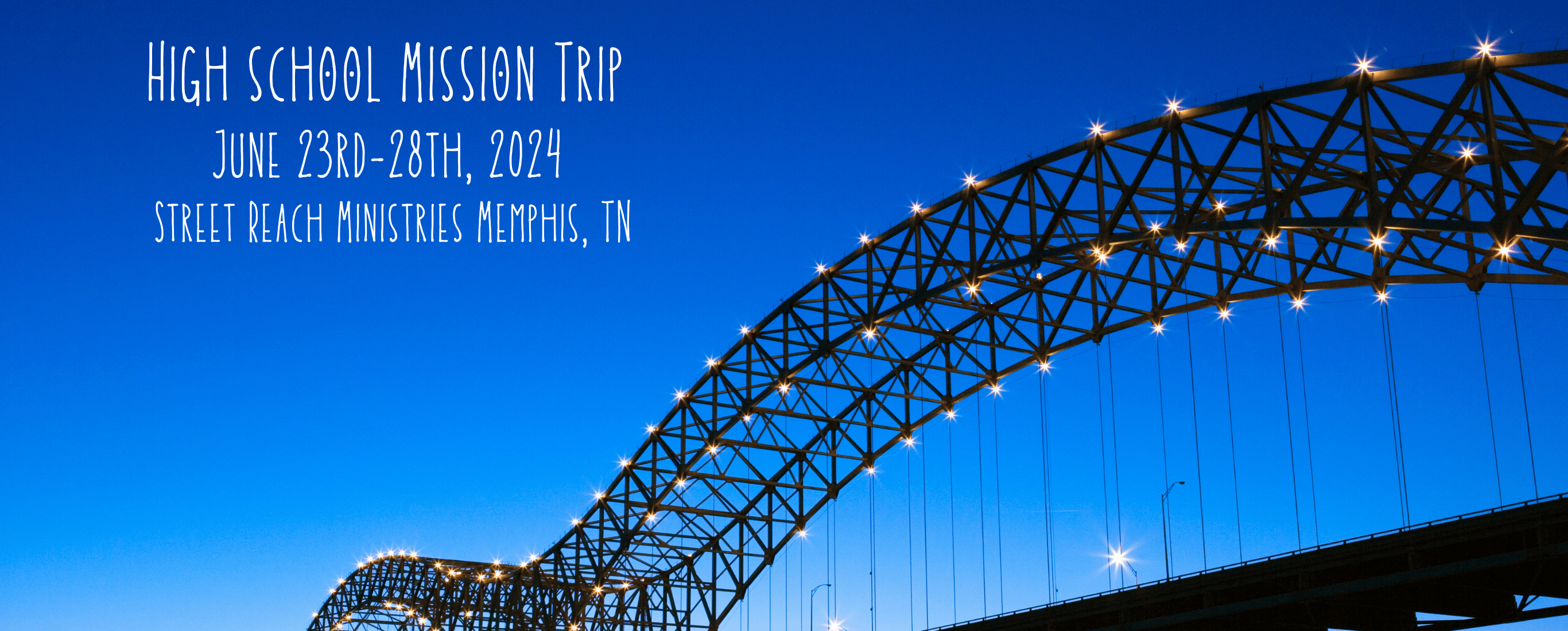 Basics:
-Where: Memphis, TN
-When: June 23rd-28th
-Cost: $460

Cost Covers:
-Base Trip Cost: Lodging, Most Meals, T-shirts, Supplies, etc.
-Travel Expenses
-Fun Activity on Free Afternoon/Evening
-Training Retreat Weekend in January
Cost Does NOT Cover:
-4 Meals (3 fast food on travel days, 1 on free afternoon)
-Souvenirs from Street Reach or the fun activity

Where We're Staying:
Brinkley Heights Church and School
Brinkley Heights has an established urban ministry that has been doing local missions in Memphis since 2000. Each summer they bring in student ministry groups to help them in their on going missions projects to reach the community.

What We'll Be Doing:
-Backyard Bible Clubs in the AM
-Other missions projects in the PM

Requirements:
• Submit registration, commitment forms with deposit by 12/17/23.
• Make payments on time.
• Fill out all forms for trip.
• Regularly attend and participate at FBCH and FBCH Students.
• Enlist a prayer support team.
• Commitment to personal spiritual walk.
• Attend training/prep sessions. (Schedule Below)
• Do assignments for those training/prep session.
• Help with VBS
• Attend Training Retreat Weekend in January.
Forms List:
-Registration/Application
-FBCH Student Commitment
-FBCH Parent Commitment
-FBCH Release(s)
-Street Reach Release

Training/Prep Sessions:
-January 12th-14th (Weekend Training Retreat)
-February 11th (Sunday @4pm)
-March 10th (Sunday @4pm)
-April 7th (Sunday @4pm)
-May 5th (Sunday @4pm)
-June 2nd (Sunday @4pm)
-June 9th (Backup-if needed)
This trip is open to all students currently in 9th-12th grades.
Event Coordinator • Rev. Mike Motta