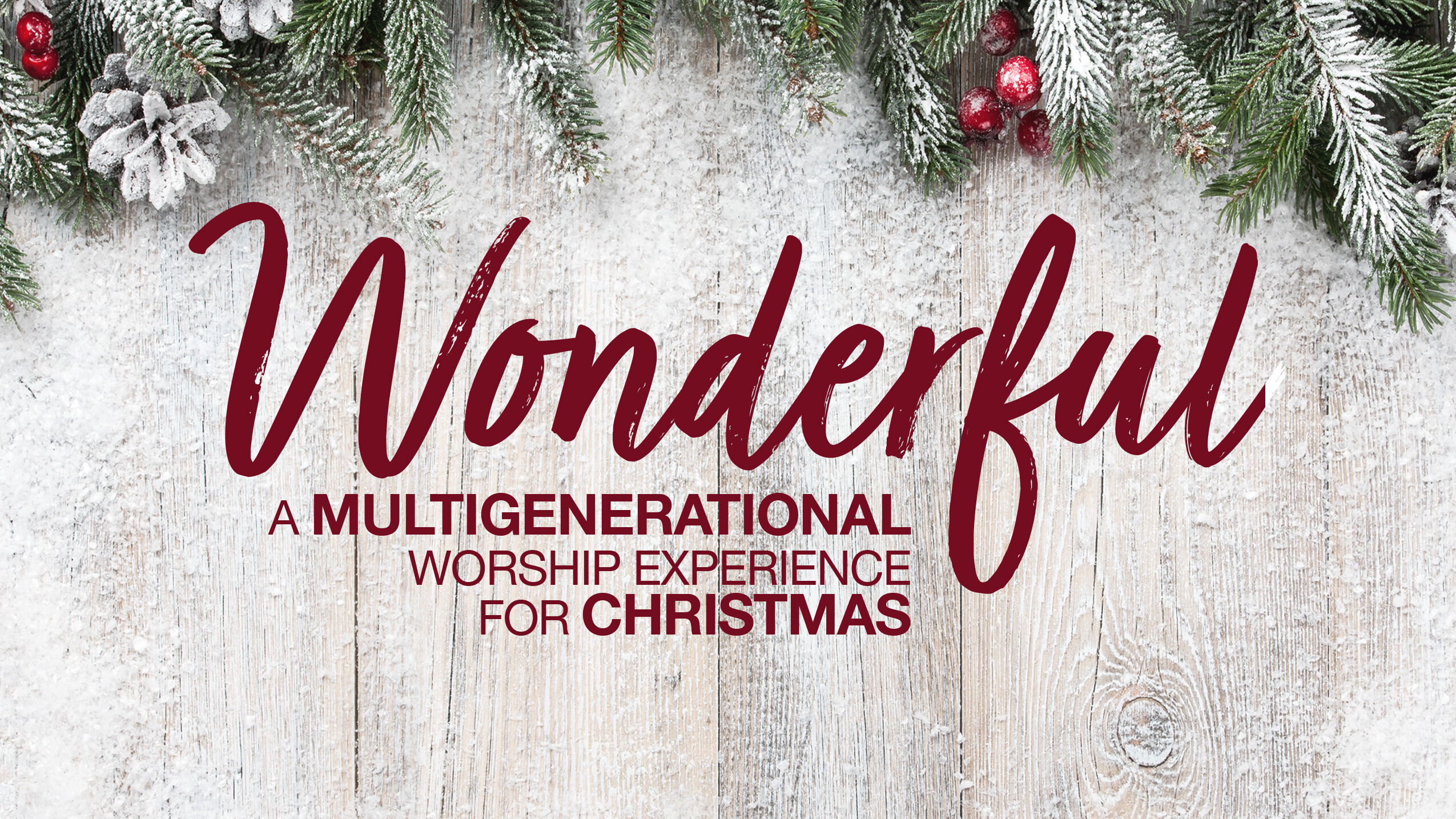 There's nothing quite like Christmas music to inspire and warm the hearts of Christ's followers! Last Sunday morning, our Worship Choir, 'Kidz Praise', and Praise Band combined to bring us Wonderful: A Multigenerational Worship Experience for Christmas. We greatly appreciate the leadership of Bro. Tim Gay and Lindsey Wells in preparing these groups to lead us in glorious worship of Christ.
We enjoy being a multigenerational church here at First Baptist. We delight in worshiping together across the age demographics. There's something special about senior adults worshiping Jesus with their children and grandchildren – be they blood kin or church family 'adopted' kin. I'm especially thankful that Bro. Tim works to bring us various styles and arrangements of music. He carefully selects music – both traditional and contemporary – which provides meaning for each generation (no easy task, I might add).
Authentic worship music must always be biblical and must always exalt Christ. Such music, whether heard or sung, resonates deeply in our hearts and draws out of us from our core the worship that Jesus deserves. And, as Paul instructs us, our singing together on Sunday mornings actually furthers our discipleship. He writes, Let the word of Christ richly dwell within you, with all wisdom teaching and admonishing one another with psalms and hymns and spiritual songs, singing with thankfulness in your hearts to God (Col 3:16). When you and I sing biblically rich songs together, God uses His Word through our voices to teach and admonish us toward Christlikeness.
This season, I have latched on to some Christmas music that stirs me to worship. I know you have selections meaningful for you. Below are some of my favorites for Christmas 2022:
Christ is Born (Nessun Dorma)

Sweet Little Jesus Boy

Once in David's Royal City

Ring the Bells (Travis Cottrell)

Noel (Lauren Daigle)
Thank you, church family, for worshiping through singing each Sunday. Your voices of praise for Christ teach me and inspire me to know and follow Jesus more.
O Come Let Us Adore Him!
Cecil Sanders